Former Kenya international John Baraza was sacked by Sofapaka in December 2020, just weeks to marking his first anniversary since penning a three-year deal as Batoto Ba Mungu head coach.
The four-time Kenyan Premier League top scorer leaving the club he had called home for more than a decade as Sofapaka president Elly Kalekwa lured Ken Odhiambo from Bandari to replace the former striker.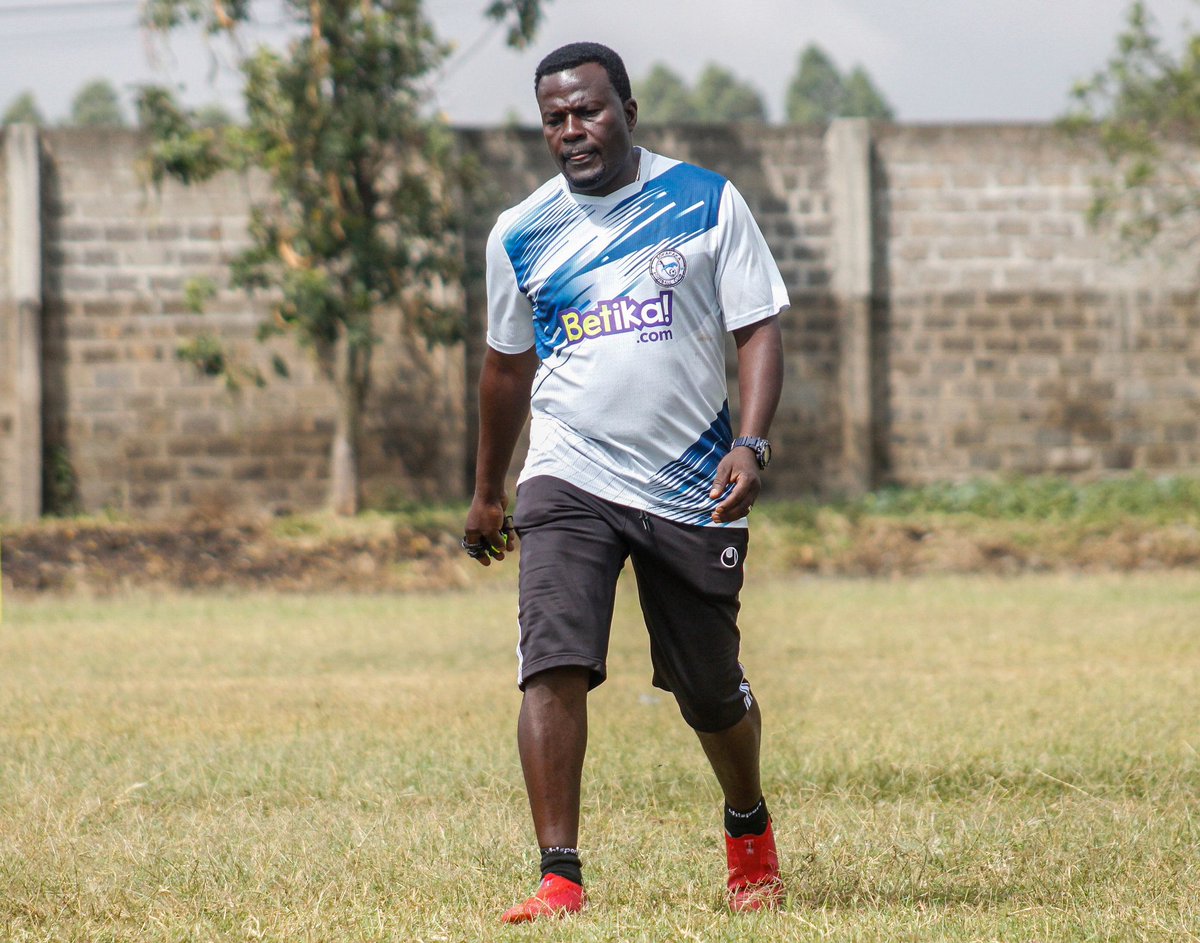 Baraza alias JB is currently leading Division One side to what is already their best season ever after finishing fourth in the 2021 FKF Betway Cup and on course to sealing promotion to the National Super League.
But how was exit from Sofapaka? The soft-spoken Baraza speaks for the first time on his divorce with the 2009 Kenyan Premier League champions.
Coach, how is your time at Equity so far?
JB: I can say my time at Equity has been good until now; because as a coach I need to engineer development in my players. And honestly, there is a lot of progress in my players. So my time here has been great.
You left Sofapaka before the end of your three-year contract. Coach, what transpired?
JB: (Laughs……….) Leaving Sofapaka… You know teams especially Sofapaka, the time that I have spent with them there, their goal, when I was a player and even after I transitioned into a coach, their goal is always to win the league. Not being second or third, no. To win the league. Or winning cup tournaments like the FKF Betway Cup.
And I think when we did our signings and started the league, I think Prezda (Elly Kalekwa) saw that we had not gotten onto the path to win the league. And in his wisdom he saw that if I take a break, probably the team would get to the track that he envisioned.
Coach, a statement from Sofapaka said you were being taken to further your studies abroad. Where were you headed to and what is the state of that as we speak?
JB: Yes, there was and that is one of the things that I was told by the President (Elly Kalekwa). There was a study plan and honestly there was Norway and Germany. Those are the two countries that they were communicating with through the federation.
And the answer that I got was hinged to the state of COVID-19 in Europe. The pandemic had grounded almost everything in Europe. So it was upon us to keep waiting but such plans are there.
Have you locked the door to Sofapaka return or if Sofapaka calls you, will you gladly go back home?
JB: (Laughs……….) Honestly, I can say that they have groomed me and they are the ones who have gotten me here. In this coaching profession, you must start somewhere, and I started in Sofapaka.
So, Sofapaka will always remain to be home. You know it is hard to stay with a team for over ten years, then say that is not home. It is home. Yeah, it is home