Deputy President William Ruto has taken President Uhuru Kenyatta head on by reaffirming that he will continue flagging off development projects around the country since that was part of his job description, as the second in command.
"Hiyo kazi nitafanya na bidii. Hii ya barabara…na ya maji, na ya stima, na ya kusomesha watoto wetu…kwa sababu kazi ya deputy president ni hiyo nafanya….." Ruto said during his visit in Kisii on Sunday.
On Friday President Kenyatta swore to stop sending representatives to launch projects on his behalf, saying they had failed him, what was interpreted as a direct reference to his deputy.
"I came here to see myself whether the people in this region had been connected to the national grid as alleged by the people I had sent here…why are they not yet connected? I will not be sending people anymore, I will come by myself," Kenyatta said in an angry address in Nyandarua.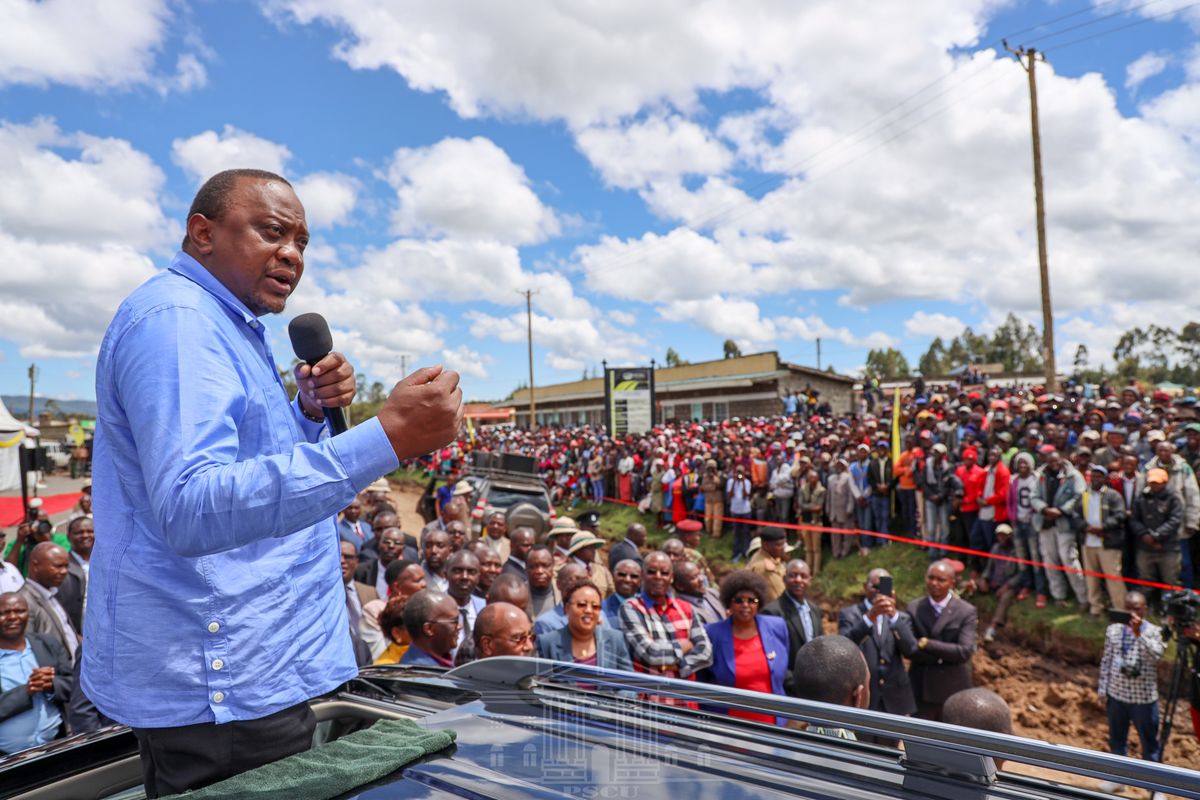 Ruto, whose tone seemed to have put on a defiant attire added that utterances sandwiched between deceit and mischief could no longer deceive Kenyans who he termed as smart enough to realize his input to nation building, asking politicians to keep off his work.
"Wananchi wako na akili. Watajua ni nani wa kufanya kazi, na ni nani wa kupiga story. Tulikubaliana Kenya wajinga waliisha. Kuna mtu analalamika hapa DP anafanya kazi yake? Iko mtu analalamika nimefanya kazi yake?" Ruto posed a seemingly rhetoric question.