The new Cabinet Secretary for Agriculture Peter Munya has retracted his predecessor's call by calling for an end to filming of locusts and subsequent sending of images to his ministry.
In his first address as the top man at Kilimo house on Tuesday, the former Meru governor stated that his ministry had deployed competent personnel on the ground with the best of scientific skills to identify the locusts.
"Please stop sending us photos of locusts anymore, we already have competent people on the ground who are using scientific methods to identify them," he said.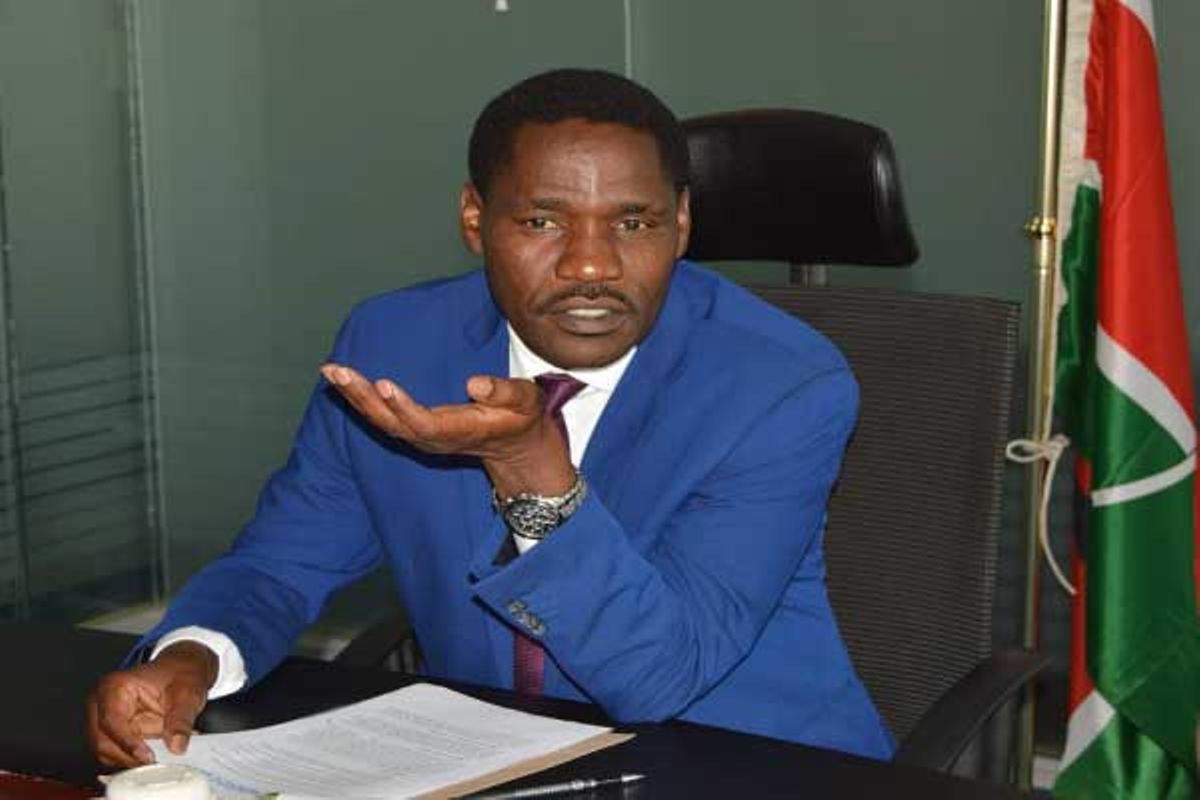 Kiunjuri caued an uproar by calling on Kenyans to have do with social media in bid to help government end the locust invasion menace.
"If you see any insect that you suspect could be a locust, take a picture and post on social media so we can confirm for you what insect it really is," the expunged CS said.
The new Agriculture CS however acknowleged the gravity of the locust invasion confirming swarms were in eight counties so far, confirming that the government had dispatched two planes to spray the locusts in Isiolo and Meru, at the same time refuting rumours that the swarms of locusts had been sighted in Turkana.
Pesticide has also been sent to Wajir and Garissa which are some of the worst hit.
Four other planes have also been deployed to the areas that are being sprayed to keep tabs on the progress.
Below is a video to Kiunjuri's surprise call courtesy of Capital FM.