Manchester United lead coach Ole Gunner Solskjaer must consider signing a creative central attacking midfielder whilst plying his trade in pursuit of a centre forward to bring on-board in the January transfer window.
The Old Trafford outfit has had quite a hard time breaking lesser teams defences this season only managing to down Brighton, Newcastle United and Burnley whereas displaying a sparkly show against top-flight premier league sides.
But why?
Former United mid-field ace Ryan Giggs draws lack of creative players who can play a pivotal role in breaking down lesser teams who naturally approach matches against stronger sides with a defensive mentality.
"Ole Gunnar needs to bring quality in. They are missing that creative player. It is no coincidence that the best performances have been against good teams. The lesser teams are always harder to break down," The Wales national team coach opined in a recent interview.
The Norwegian tactician style of play seems to have gone off grid against lesser sides after creative's Andres Pereira and Jesse Lingard decided to give an off-day performance each game-week failing to put through handful of chances to forwards Anthony Martial and Marcus Rashford.
United 'aging prodigy'Jesse Lingard is yet to find his flicker this season currently dancing his way with no goals and assist in the premier league, recently rubbishing a chance to cast the spell after failing to convert a sitter against Watford who handed the Red Devils a 2-0 rout.
On the other hand, Andres Pereira has not proved himself to be worth wearing the United's jersey currently having problems with his first touches and a lot of miss passes each game-week.
The Red Devils tactician should now be shifting eyes to Tottenham Hotspur's Christian Eriksen, Lisbon's Bruno Fernandez, Leicester's James Maddison and Atletico Madrid's Saul Niquez if he needs to down the lesser teams with ease in the upcoming matches.
If United manage to seal a transfer deal with one of the four midfield aces they will surely be one of the teams no one would want to lineup against.
Ole Gunner Solskjaer has also been handed a petite boost with the return of want-away French midfielder Paul Pogba who sustained an ankle injury in September.
The 26-year old World cup winner is one of the best midfielders in the footballing world; good at ball holding and lethal at long passes an attribute that the Red Devils have been forced to do without as he remained on the medical bed.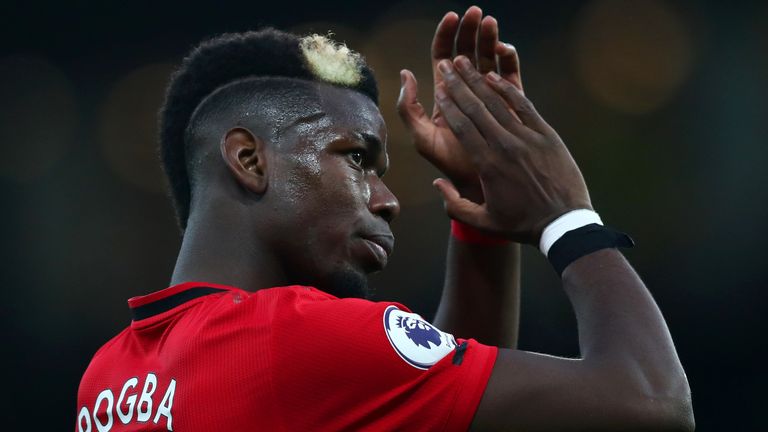 The former Juventus man has for long been on Real Madrid's radar with the Spanish powerhouse's head coach Zenedine Zidane openly expressing his admiration for his fellow countryman who is yet to make into the Solskjaer's starting lineup after recovering from the injury, and still remains doubtful for New Year's Day clash away to Arsenal.