Central Organization of Trade Unions (COTU) Secretary General Francis Atwoli has called out on media houses for protecting organizations undermining the rights of workers in Kenya.
Speaking during the 2021 Labour day Celebrations at State House Nairobi, Atwoli who just secured a fifth term at the helm of the workers' defender, accused media houses of conspiring with some organizations at the expense of the well-being of workers.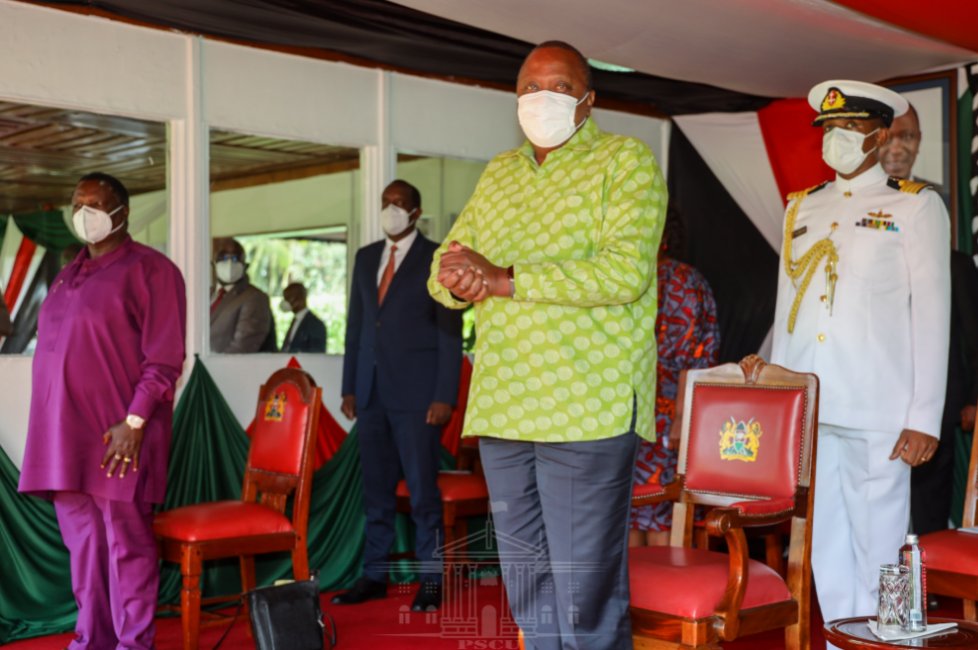 "I want also to ask the press which is before us here, to be a little bit patriotic. Don't see when somebody issues a statement concerning a particular company, and you move fast to ask that company to advertise with your newspapers so that you can kill that story," Atwoli said.
The 71-year-old specifically took issue with Safaricom CEO Peter Ndegwa who asked employees at the company to reapply for their current positions in bid to streamline the operations of the telecom giant.
"We have a young man, and we admired him when he took over Safaricom, our own Kenyan. And he is a man who is very much experienced. He has come up with a very good programme to spur that company to very high heights, but there are areas that he needs to be told these areas are not good. You cannot ask the in-serving officers to reapply when you are making changes. He must be advised, and he must be advised," Atwoli charged in the presence of President Uhuru Kenyatta.
In an earlier press release, Atwoli termed Ndengwa as the 'most dangerous' CEO at the company with regards to the protection of the rights of works warning that he would initiate the removal of the 52-year-old.
Below is the video courtesy of Citizen TV.