Misimo village, Webuye West in Bungoma county was thrown into shock after a 'form two' student who went missing in 1996 returned with seven children.
According to EATV, Agnes Nelima went missing 24 years ago with efforts to trace her proving futile, relatives and villagers coming to terms with the 'reality'- never to see her again.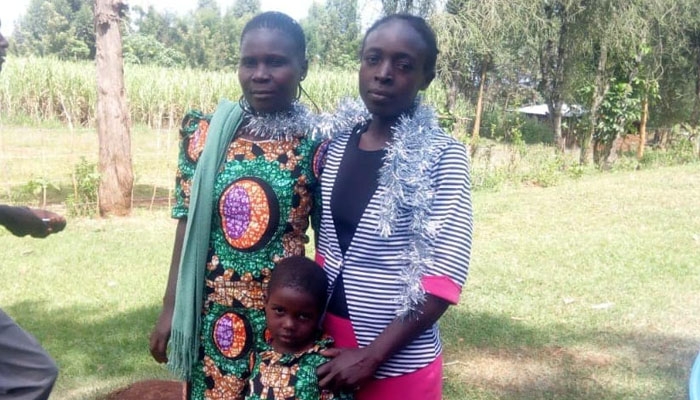 The mother of seven fled to Uganda with her husband where they started a family.
Nelima's return was met with shock, sorrow and joy as siblings who had long given up on her could not believe the unfolding, though Nelima was thrown into a sombre mood on realization that her parents and some of her siblings had passed away.