South African musician Yvonne Chaka Chaka has lashed out at the Ugandan Government for spreading propaganda over her travel saga in Uganda.
Sources say the singer was set to perform at the Buganda Kingdom's end of year concert popularly known as Enkuka was forced out of the country by the Yoweri Museveni administration for hailing Museveni political foe and People Power leader Bobi Wine as the 'Next Nelson Mandela'.
Ugandan Police say the 54-year old renowned singer had entered the country using the wrong visa which is why she was deported.
"Now this was essentially by our officials to help maintain the integrity of our immigration rules for all visitors to our country, including foreign musicians. We are hopeful that in the future Ms Mhinga Yvonne known as Chaka Chaka will once again visit our country Uganda when she applies for the right visa," police spokesperson Fred Enanga said.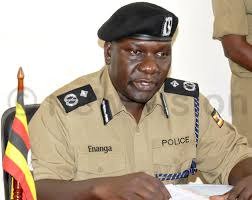 In a series of messages posted on her Twitter account on New Tear's eve, Yvonne however rubbished the statement from the Ugandan government terming them baseless and falsified.
"After reading all this I don't know if I should just laugh or cry. All I am asking for is pls stop hate speech and fake news. What is this world coming to? If I was deported would they buy me a business class ticket? Nooooo they just put u on the plane…now you know," she said.
The singer maintains she left Uganda voluntarily and will return at will.
"I can assure u I will come back to Uganda and perform. This is my motherland," she said on Twitter.
Bobi Wine also took to Twitter to express his dismay over reports of her deportation criticizing the government
"Our friends from abroad have attracted the wrath of the state for openly supporting our struggle for freedom. Today international icon Yvonne Chaka Chaka was deported from Uganda. Whatever reasons the security agencies give, we all know the regime is afraid of her SONGS OF FREEDOM!" the Kyadondo East MP posted on his Twitter account.