Media Personality Kalekye Mumo has come clean on why she always turned down Luo and Luhya men who hit on her.
Speaking to Dr. Kingo'ri on NTV's Wicked Edition, the former radio presenter pointed an accusing finger at her mother stating that she had warned her against getting a suitor from the Western part of the country.
Kalekye who has hit 45 but is yet to get married says her mother was open to having an Indian son-in-law and not from the two said tribes.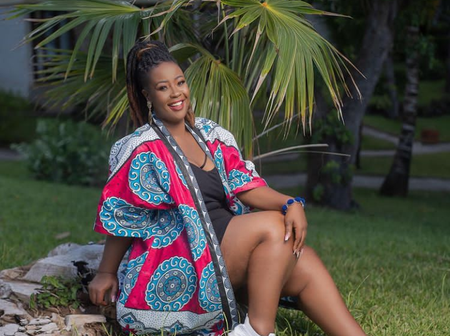 "My mum told me once, never should you bring a Luo or a man from Western into this house. You rather get married to an Indian. And she said what she knows of those people, you don't understand them, what they speak, they are different, you can't," the media personality told Dr. King'ori.
Kalekye would then begin by asking the tribe of all those that hit on her and now admits the words had a big impact on her love life as it was almost suicidal going against her mother.
"So, at the back of my head as much as I'll meet someone, I'll start to ask them where they are from because that thing was put in my head from when I was a young person. You grow thinking that way, and if you pester her, she tells you that is what she was told by her grandmother and it was a big deal," said Kalekye Mumo.
Kalekye Mumo is 45 years old, and yet to get married. She however notes that the stereotypes instilled in her will not prevent her from getting her soulmate if he lies in Western Kenya.
"I will still date them, I will still get to know them but in getting to know them, I'm more interested in you as a person, that doesn't say anything about the tribe," Kalekye Mumo said indicating that she is in search of a partner.
Below is the link to the interview, courtesy of Dr. King'ori and NTV.