Content creator Kabi wa Jesus has finally admitted to siring a child with his cousin after three months of denial.
Thursday morning, the YouTuber took to social media to confirm that he is the father of the 7-year-old girl Abby whom he sired with his cousin Shiko as reported by blogger Edgar Obare.
"Hey, Guys and praise Jesus. Some of you might be aware of the matter involving me regarding baby Abby. I wish to confirm that Yesterday paternity results were issued that confirmed that I am the biological father of the child. The results confirm that, in 2013 (which was before I got born again and married), I sired Abby," he posted.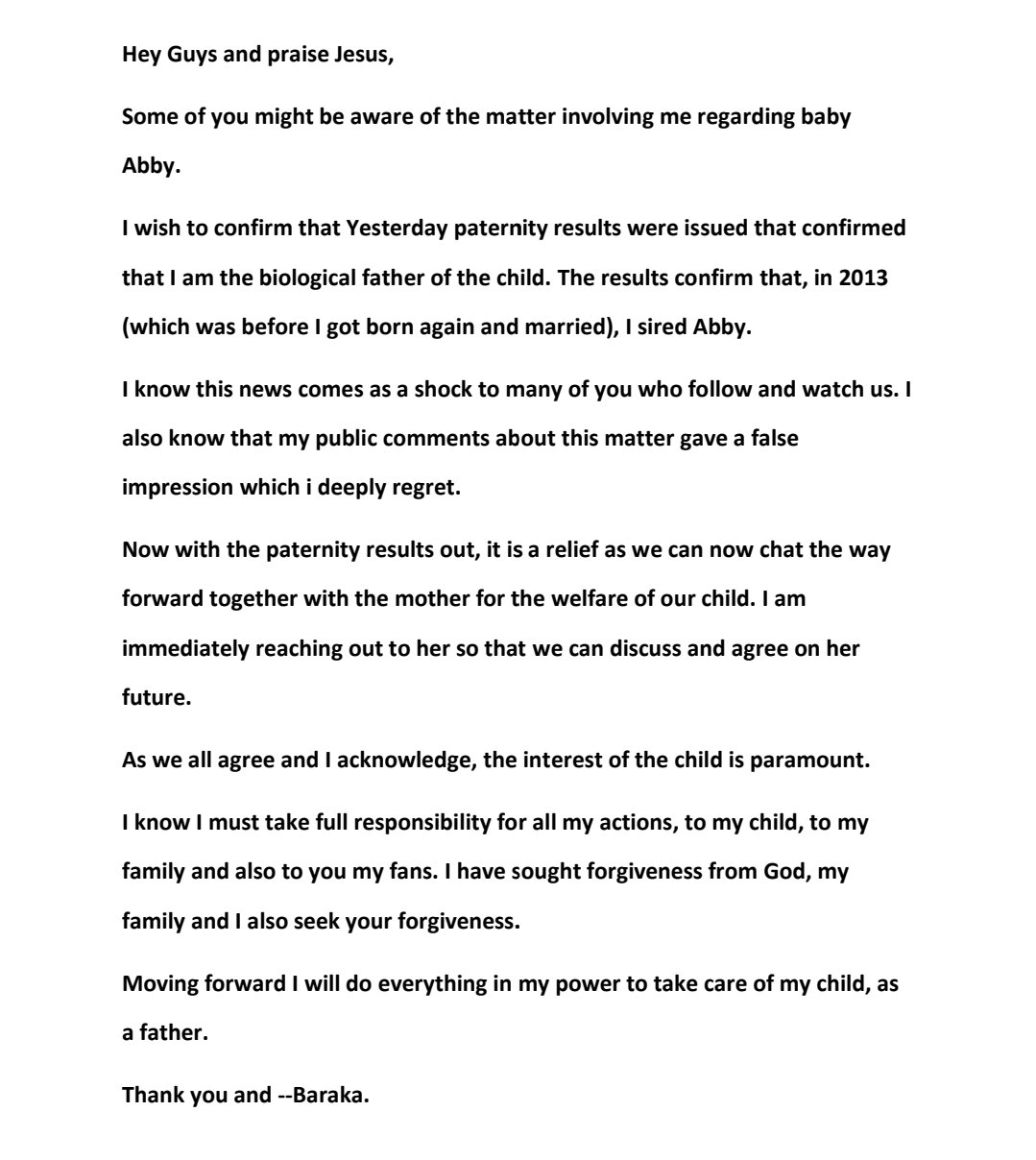 In the expose, Obare claimed that Kabi had neglected the child, with the later coming out fiercely to castigate unknown people accusing them of representing facts.
His wife, Milly wa Jesus, who they have a son by the name Taji, also joined him in expressing displeasure at how netizens claiming that the baby in question was his niece.
"The lady you see in this picture is my cousin, and the baby we took this picture with is called Abby and she is my niece. How can someone say you are the father of your cousin's child?" the man of God posed.
Kabi has apologized to his fans and pledged to take responsibly of the child he sired out of wedlock.
"I know I must take full responsibility for all my actions, to my child, to my family and also to you my fans. I have sought forgiveness from God, my family and I also seek your forgiveness. Moving forward I will do everything in my power to take care of my child, as a father," he added.
Below is a video of Kabi wa Jesus denying his daughter Abby, flanked by his wife Milly wa Jesus.