Coast-based musician Nyota Ndogo marked her Eid Al Fitr by begging her Dutch lover Henning Nielsen to consider a second chance with her after things went south on April 1, 2021.
Nyota Ndogo suffered the strangest of break-ups after pranking Nielsen that she was pregnant for him.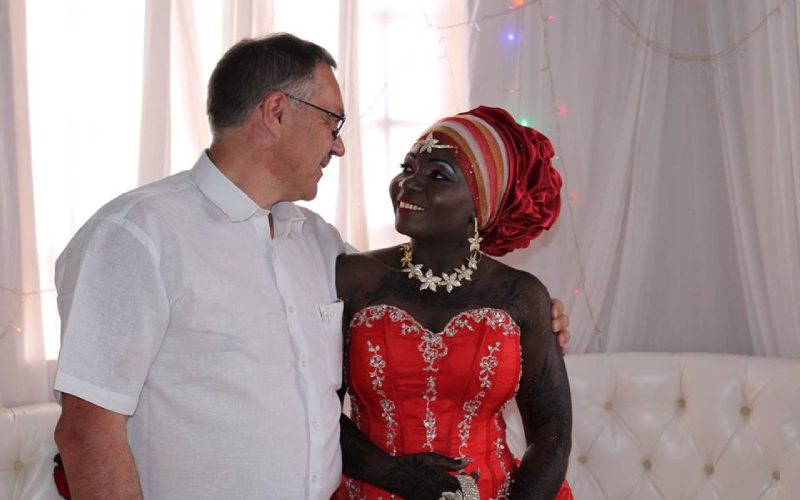 'Yani nilimwambia nipo na mimba akakata simu toka tarehe moja mpaka Leo. Amenibluetik mpaka mwisho nimekula block. April fools imenikosti. Naenda maliza mwezi sijaskia sauti yake,' the Watu na Viatu hit maker said.
Nyota ndogo whose real name is Mwanaisha Abdalla says she has been having sleepless nights since her marriage hit rock bottom.
"I have been having sleepless nights since April 1st. The man I love has blue-ticked me. He has been silent on me," she is quoted by Standard Digital.
— nyota (@nyota_ndogo) April 25, 2021
In what is now a desperate and probably final attempt to win back her 'Mr. Right', Nyota Ndogo has taken to social media at the end of the holy month of Ramadan to ask for forgiveness and restore her broken marriage.
She misses the love from Nielsen and not his money, threatening that she will die single if her Dutch soulmate maintains his stand.
"Please come back to me. I don't want your money; I'm crying for love. I found love in you and without you I will die single," her post reads.