A licensed gun owner on Friday afternoon shot and killed a security guard on the spot in what has been termed as botched robbery in the Nairobi CBD.
The unfortunate incident happened near Bihi Towers along Moi Avenue, when the gun owner was accosted by thugs and opened fire in his defence but missed his aggressors.
The bullet is reported to have found the guard who was meaning a warehouse close to the area of action, killing him on the spot.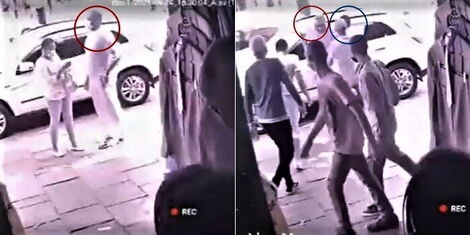 Another civilian was rushed to hospital after being hit by a stray bullet.
Investigations into the shooting that attracted a mammoth crowd as traffic built up have commenced.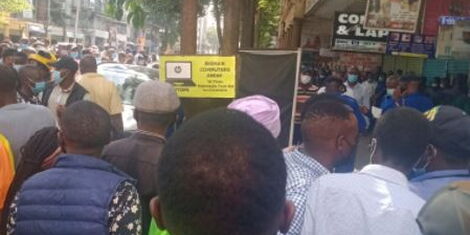 Actor Ainea Ojiambo has been identified as the licensed gun owner with his lawyer Cliff Ombeta revealing that police are yet to confirm charges.
Below is the CCTV footage to the occurrence.